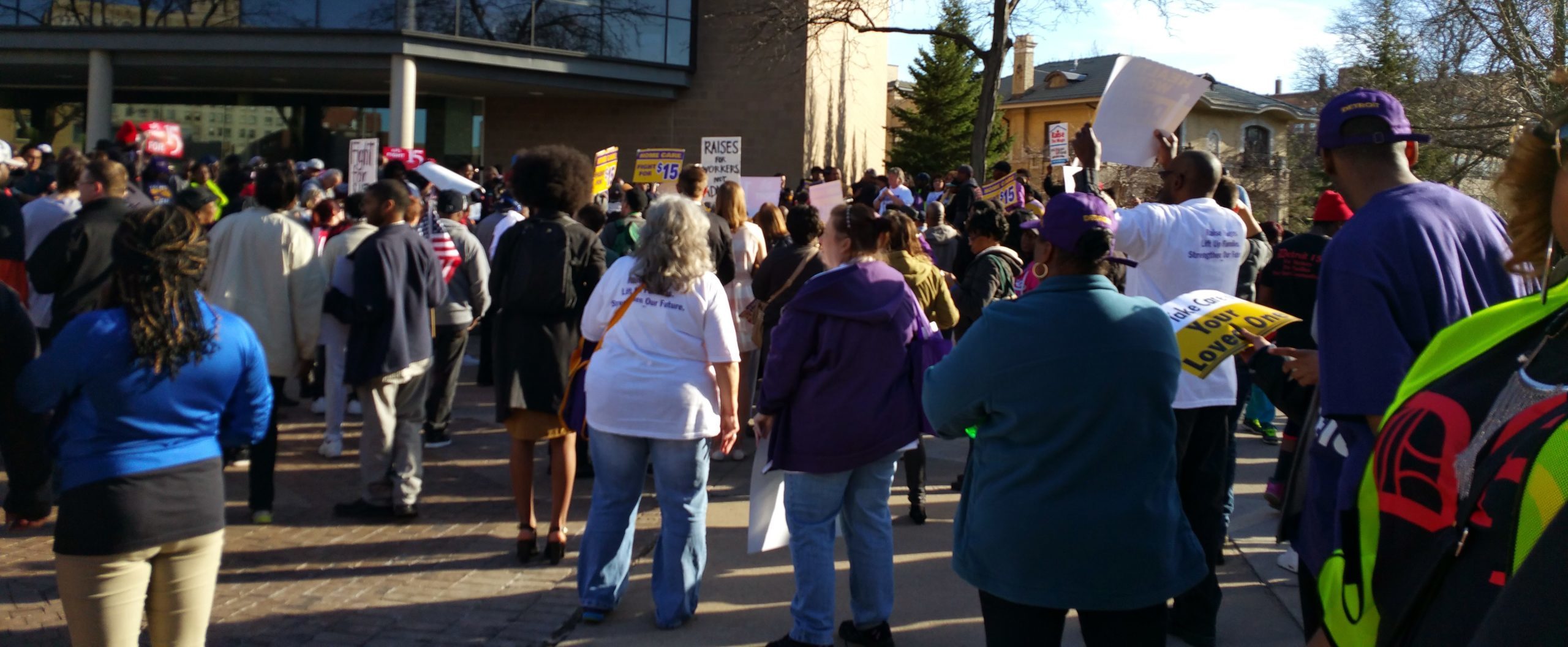 There is Power in a Union!
Our Affiliates
As a union, we are affiliated with larger unions. By the very nature, unions have power because of the number of people working together. We are proud to be the Union of Part-Time Faculty at Wayne State University, AFT Local 447, AFL-CIO. You can read more about our national and regional affiliates here:
The American Federation of Teachers (AFT)
The American Federation of Teachers (AFT-MI)
The American Federation of Labor and Congress of Industrial Organizations (AFL-CIO)
Metro Detroit AFL-CIO
Wayne State Unions
Many of the employees at Wayne State are unionized. We are one of the three instructional unions at the university. The others are:
The AAUP-AFT (Local 6075) represents the full-time faculty (both tenured and not) and the full-time academic staff.
The GEOC (Local 6123) represents Graduate Teaching Assistants and Graduate Student Assistants.
Higher Education Unions
Several other higher education unions are also affiliated with AFT-Michigan. If you work at these campuses, and are represented by these unions, we encourage you to join your union at that workplace, too.

Lecturer / Part-Time Faculty / Adjunct Faculty Unions:
Lecturer's Employee Organization, Local 6244 (LEO) at the University of Michigan
Adjunct Faculty Organization, Local 337 (AFO) at Henry Ford College
Eastern Michigan University Federation of Teachers, Local 9102 (EMUFT)
Ferris Non-Tenure Track Faculty Organization, Local 6528 (FNTFO) at Ferris State University
Union of Teaching Faculty, Local 6523 (UTF-CMU) at Central Michigan University
Union of Nontenure-Track Faculty, Local 1855 (UNTF) at Michigan State University
Professional Instructors Organization, Local 1903 (PIO-WMU) at Western Michigan University
Kalamazoo Valley Community College Federation of Teachers, Local 2412 (KVCCFT)
Macomb Community College Faculty Organization, Local 6526 (MCCFO)

Graduate Student Unions:
Graduate Employees' Organization, Local 3550 (GEO) at the University of Michigan
Graduate Employees Union, Local 6196 (GEU) at Michigan State University
Teaching Assistants Union at Western Michigan University, Local 1729 (TAU)